We need

you

on our team to change the world
WHY

US
We are undergoing the biggest transformation of our history and Technology is at the core of our strategy.
By joining us, you will be part of the one of the world's most important technological PROJECTS in the financial sector. A project that is constantly evolving thanks to our super team of tech-driven minds, hard-working and a bit geeky, who are very clear about what we want: to help millions of people prosper and achieve their dreams.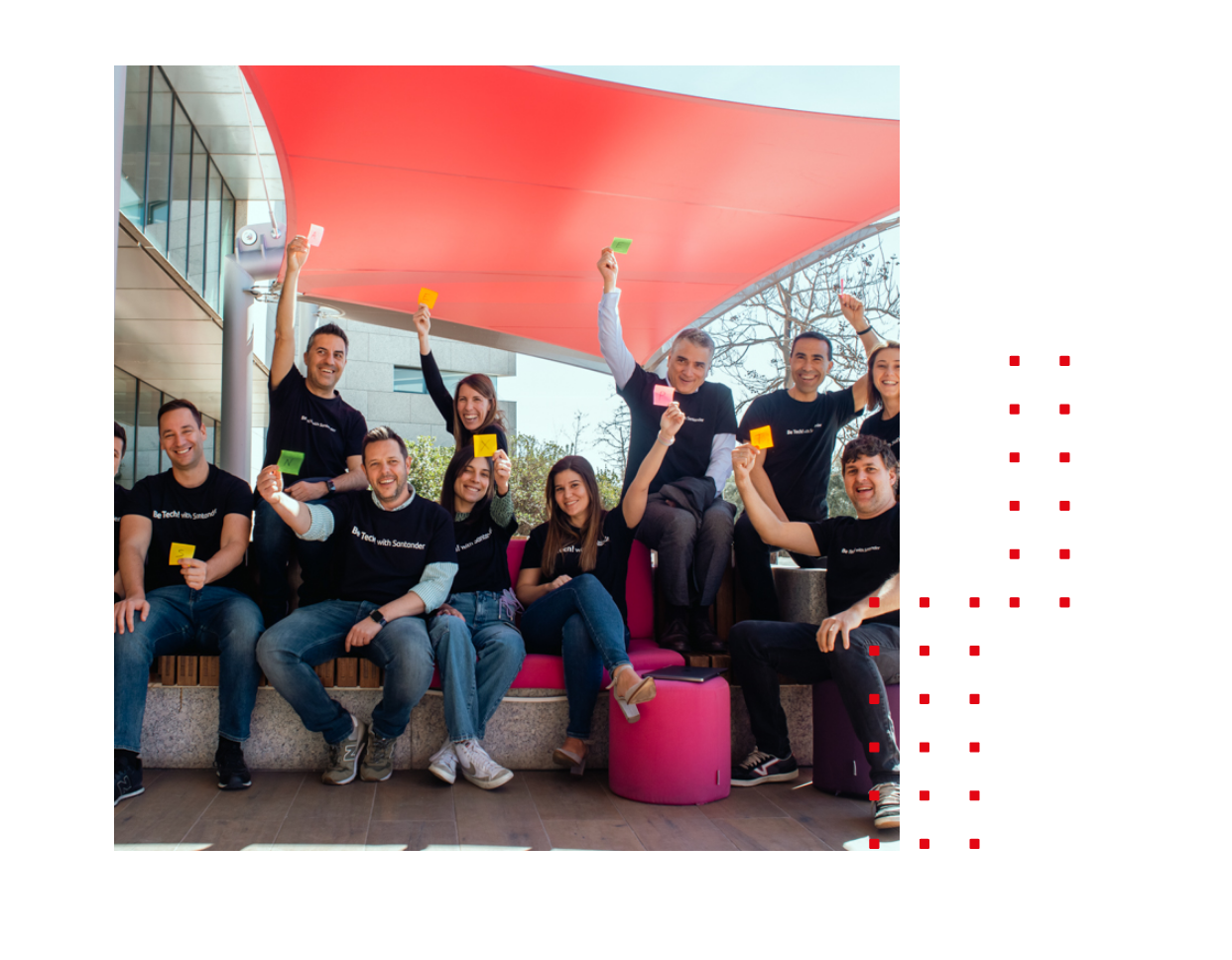 JOIN THE

ADVENTURE
World's top 25 best workplaces according to Great Place to Work.
We are a team defined by our diversity of backgrounds and skill sets. Our work is constantly evolving, so we grow together while having fun working with the latest technology stack on the market. With a presence in 16 countries, challenging international projects are easily found here!
Think you're up for the challenge? Come discover what it's like to work in an environment with no limits 🚀​

GREAT

PEOPLE,

GREAT TECH
Behind the technology there are always people.
We want you to feel comfortable here. That's why we have designed tech-centric workspaces, spacious and bright, with different spaces set up to make the most out of your day - from Agile rooms to green zones, individual focus rooms to huge auditoriums 🙌​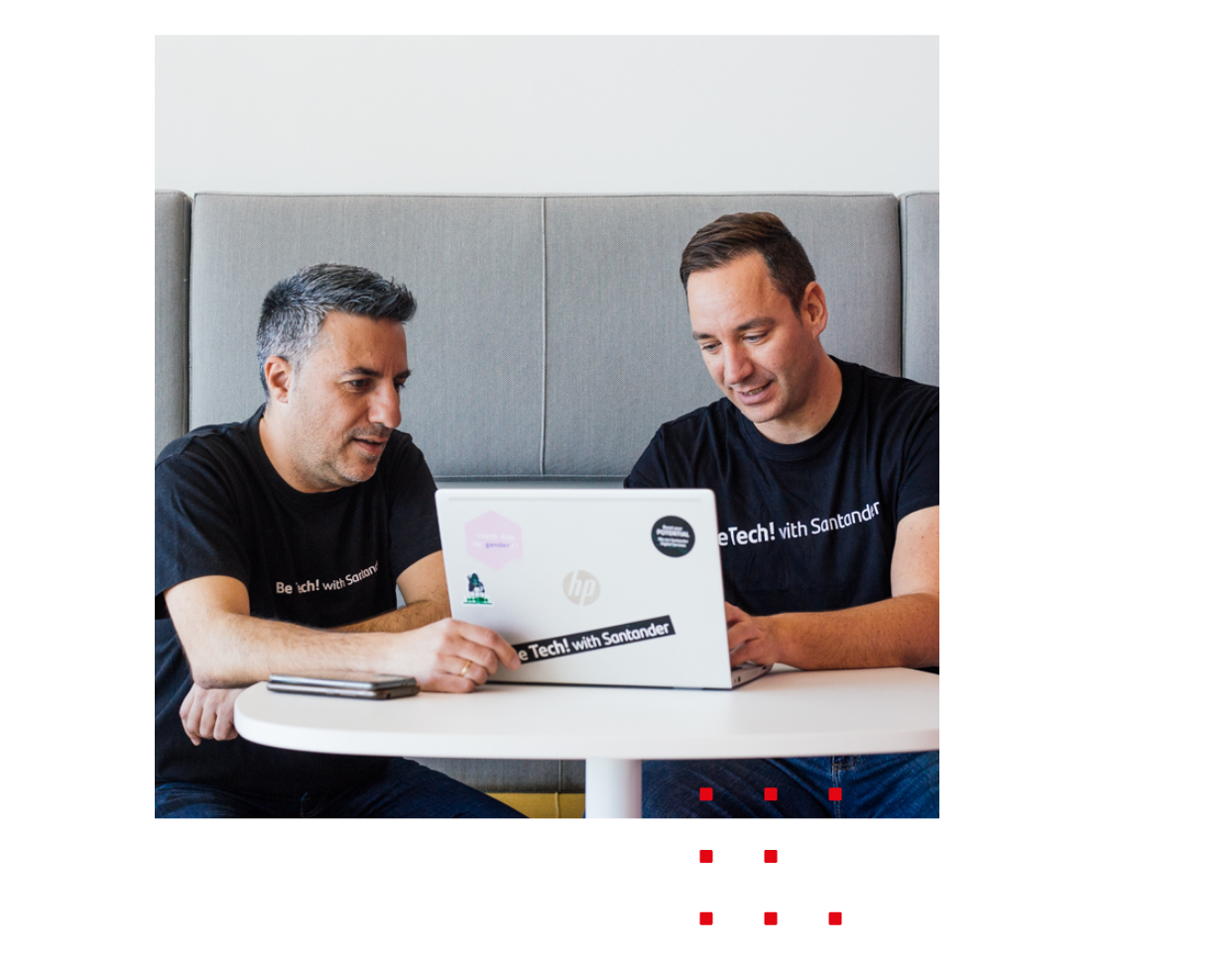 ENJOY

FLEXIBILITY
We continue evolving the way we work!
Our transformation is driven by new ways of working, with agile methodologies and flexible working core to how we operate.
PS. Attractive vacation package available 😉​
DIVERSITY

MAKES US STRONGER
Our culture is about building authentic relationships, empowering all employees to succeed, and fostering an inclusive environment, where we truly see and know our employees. 
We promote initiatives to improve the role of women in technology and the inclusion of all people, including those from historically underrepresented groups.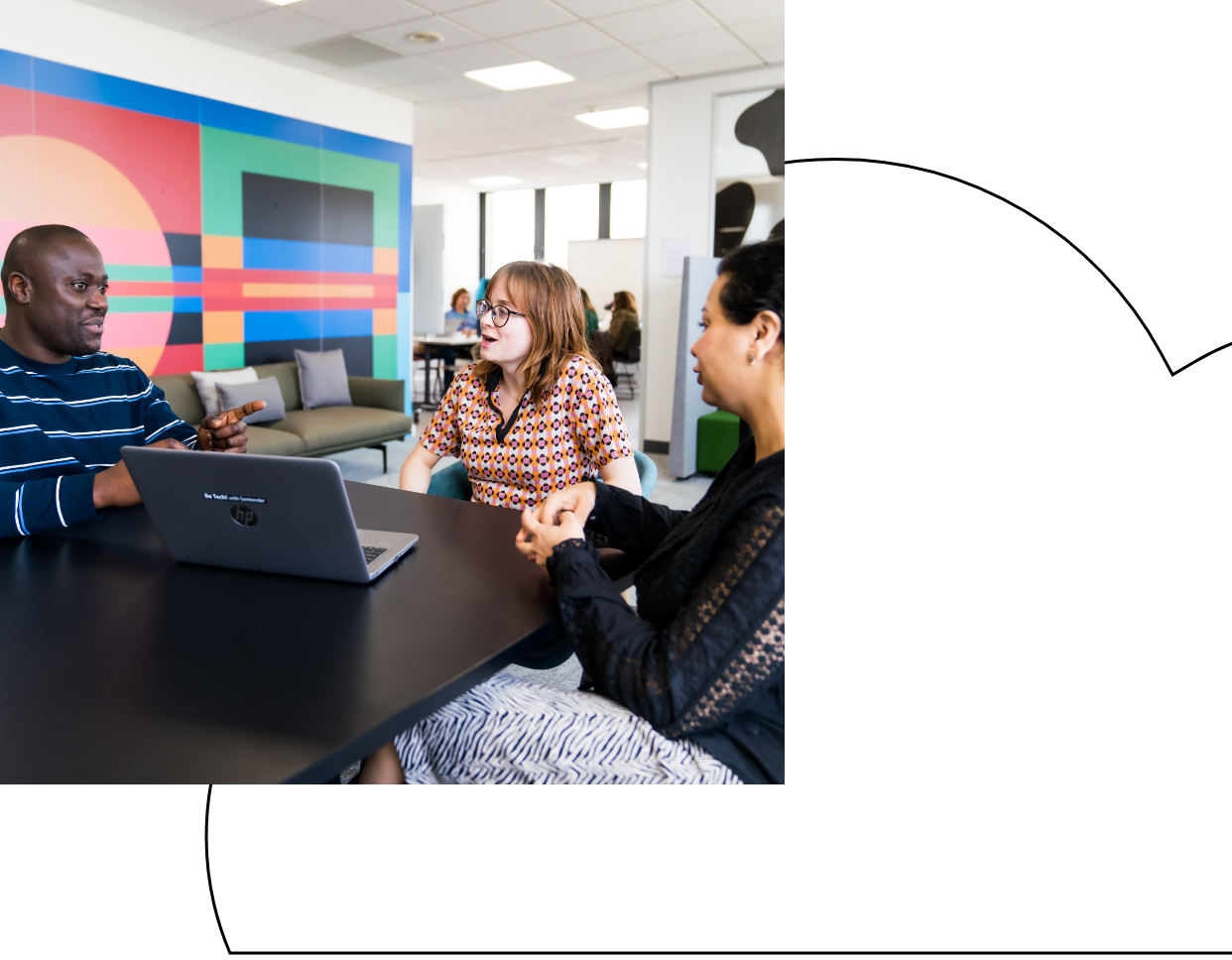 WE CARE ABOUT OUR

PLANET'S

FUTURE
We aim to achieve net zero carbon emissions by 2050, supporting the transition of all our customers to a low-carbon economy, while driving inclusive and sustainable growth.
We finance more renewable energy projects than any other bank, according to the Dealogic League Table. Our operations are carbon neutral; we promote carbon offset projects; we've reduced single-use plastics in our offices; and our buildings use LED lighting. This progress is the first of many as we work toward our objective of reducing our environmental footprint.
BE

TECHNOLOGY

MY FRIEND
Continuous learning, sharing knowledge, and learning from the experts. For us it is essential to keep learning new skills to stay in the game! We provide access to learning to prepare you for official certifications, as well as language courses, bootcamps and scholarships 📚
We are ready to see what you can do!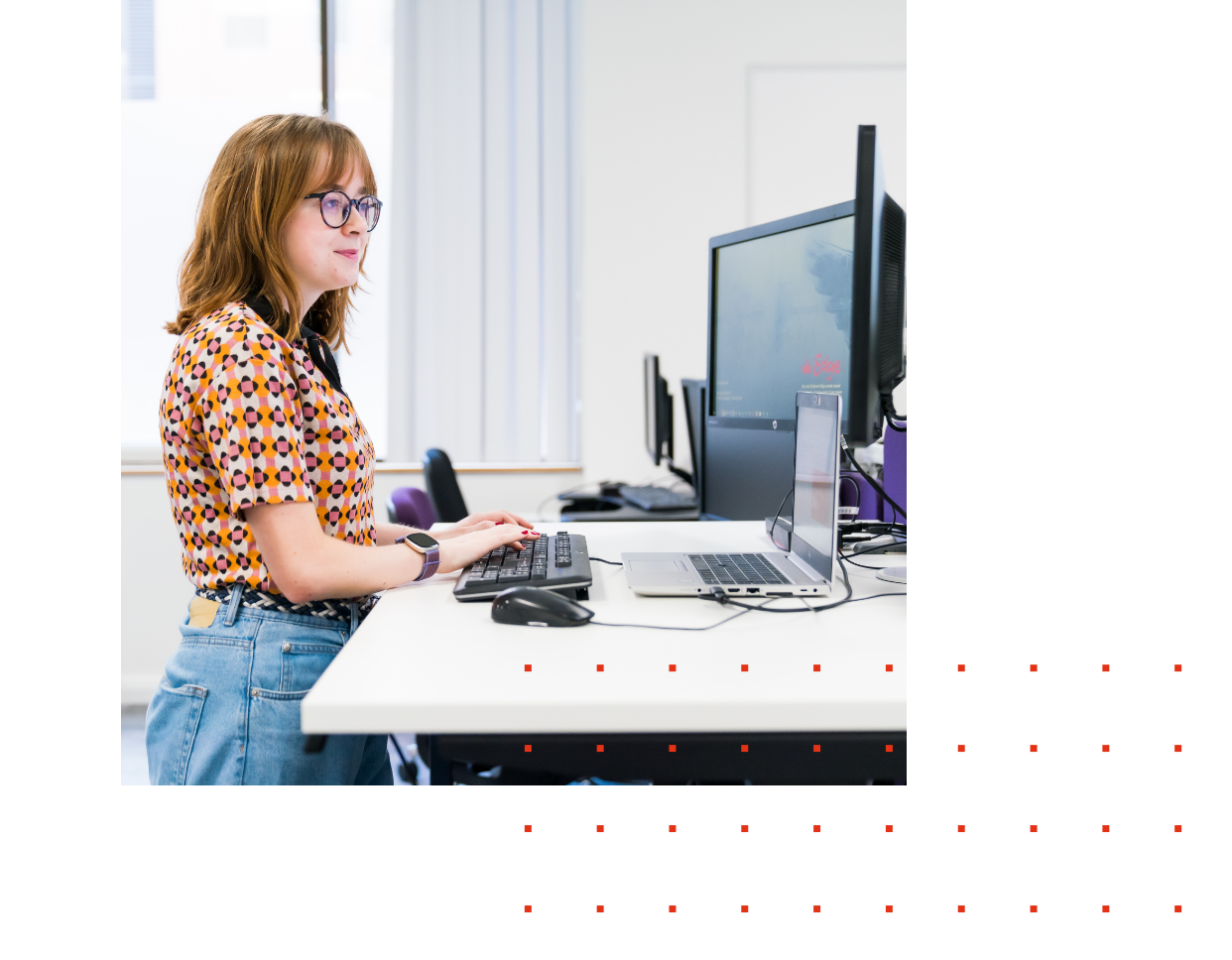 SHOW ME THE

MONEY
We know that pay is important to you—and the market is competitive. That's why we're proud to offer competitive pay and benefits packages for our tech talent.
We know you have a choice in where you work and are confident that Santander can offer everything you want in a tech career.
All
Agile
Agile
Driving the transformation worldwide
At Santander, we believe in Business and Tech working together as a One Team. Our Agile teams drive the transformation of the Group worldwide, applying the Agile mindset and principles so that not only the software development but also our day-to-day life can be more efficient and effective. The Agile team has the goal of transform a company with 200K+ employees. Will you join the challenge?
API
API
Exposing our Banking Products in an easy way
We are creating a new business channel.
From offices to Contact Centers, to exponentially growth with Internet and mobile. Now we are creating a way for a customer to operate with us through APIs. Customers will be able to connect their systems with us to make payments or open an account. We are building a global API layer to improve our customer engagement capabilities. We are building the Santander of tomorrow, will you join us?
API
Cloud
IT Cloud
Cloud is just one step to the sky!
At Santander we have succeeded in implementing one of the most rapid world cloud adoption projects. We have a hybrid platform which gives us the advantages of the public cloud (AWS and Azure) and the private cloud (OHE – Optimised Hosting Environment). We're committed to a global solution based on hyperconvergence, will you be part of this huge cloud digitalization?
ITCloud
CRM - ERP
CRM - ERP
Developing a top customer experience
The customer is at the centre of the business. We're creating the best customer experiences, orienting commercial management, customer service and the offering of financial products and services to the needs of each customer, seeking a trusting, long-lasting and profitable relationship. In addition to all the intelligence applied to our customer data, we adopt the main SaaS platforms that lead the market in CRM and ERP.
Cyber
Cyber
Different skill-sets and backgrounds working together
Cybersecurity threats have emerged as a systemic risk for the global economy's digital transformation journey. Our goal in the cyber team is to make Santander a cyber-resilient organization by implementing a world class, global and agile capability so that everyone benefits from the opportunities new technologies bring. As a global cyber team, we bring talent from many entities across the globe, enabling collaboration and agility. Join us at this great challenge!
Cyber
Data
Data
Born to be algorithm
Data is an enabler for banking business. Many called it the new oil. We are heading into a data driven organization that harnesses data as a competitive asset, to drive innovation and create actionable insights to supercharge the experience for their customers, partners and employees. Help us ensure the quality of the data, real-time trace and have the best strategy around Data Lakes, Machine Learning, Artificial Intelligence, Deep Learning and so much more!
DevOps
DevOps
At the core of our culture
Plan, code, build, test, release, deploy, operate, monitor and back. Maybe you have heard about these concepts. But DevOps is more than that, it is the core of a culture, a culture that is designed to drive the best practices, principles and tools that increases our organization's ability to deliver applications and services at high speed. Will you like to create the entire cycle of a new generation of financial applications?
DevOps
IT Business
IT Business
Creating the best working environment
There is no time to lose. Team management is key for the project success. And the basis for a good people management is to create a good working environment. In a global fast-evolving environment, you will manage multidisciplinary teams to design, implement and provide solutions. You will lead, guide, create, innovate with digital solutions, take decisions and communicate them. Are you ready to take project management to the next level?
SW Engineer
Software Engineer
Coding the future
Tech-driven mind, willing to transform anything into solutions through software engineering? We work with best-in-class technical solutions and top-notch talent all over the world. Technical design, engineering, data modelling, testing automation, data virtualization, continuous integration, cloud-compliance… will be the levers for your Talent. Being at the heart of Santander Digital Transformation, you will be part of a unique opportunity to build the future of one of greatest companies in the world.
SoftwareEngineer
System & Infrastructure
Others
Others
We are ready to see what you can do
Haven't found anything that suits you? Rome wasn't made in a day! If you want to be part of the biggest transformation of our history, we have many more technology positions to work in around the world. Infrastructure, monitor systems, develop solutions, design the network infrastructure, control and implementation of new projects... Try here!
Your future

colleagues

 share their experience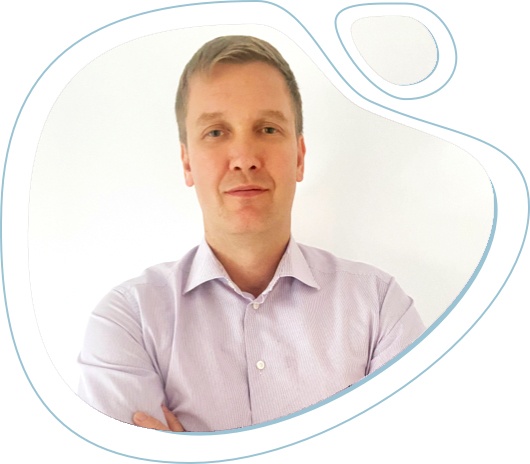 John Henriksson
Global Head of Rates & Credit IT
United Kingdom
"I am working with a fantastic international team that is spread across four different countries. We are fortunate to work in a growing organization with the latest and greatest technology stack to solve complex business problems. As a result of the Agile transformation we are working very collaboratively with our business. This gives us an opportunity to grow, not only in technology, but also in improving our business understanding and to find creative solutions to serve our customers better."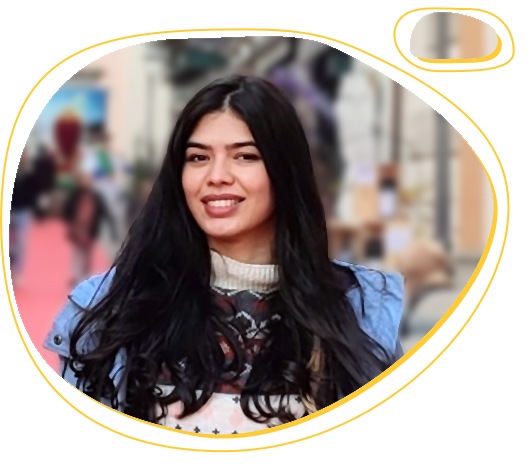 Yassmine Hamdi
Analyst - Rates IT
Spain
"I joined Santander through a Be Tech program as a Software Analyst. Almost two years being part of the Bank and I'm always grateful for this great opportunity. What really appealed to me during my experience is the amount of technology used in each project and the innovative solutions implemented in order to optimize and always be relevant in each area. What I also appreciate most is collaborating with professionals and learning from them on different levels."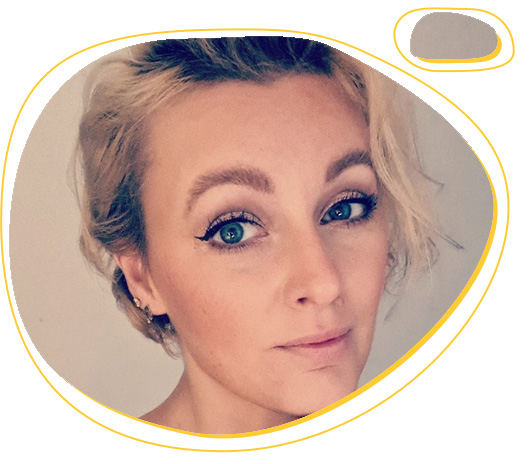 Magdalena Majchrzak
Dev Engineer
Poland
"During my career in Santander, I have had the opportunity to participate in many different projects related to the decision system in credit processes. It has allowed me to grow technologically as a specialist and gain many long-term relationships. I appreciate that Santander creates working environment that enables continuous personal development by participating in development various business initiatives. For me one of the most important values of Santander are collaboration and a sense of purpose way of working."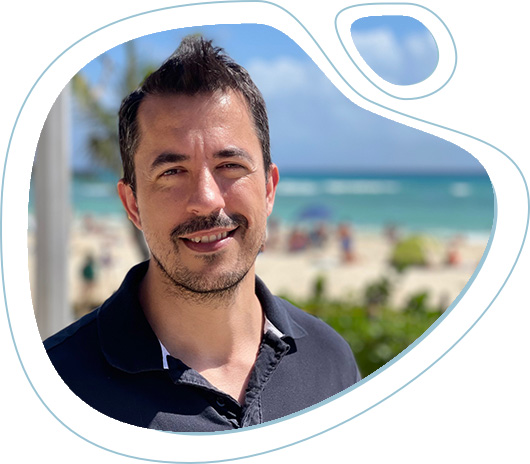 Javier Martín
Cloud Centre of Excellence Head
United Kingdom
"Santander is on a multi-year, multi-cloud adoption journey that will help us to offer better products to our customers. My role has been to ensure that we create the right cloud foundations, governance, talent attraction, internal training and establish the right operating model to build the best-in-class cloud capabilities in UK. I am extremely lucky to work with so many talented people that is already in the Bank and new external talent joining us on a weekly basis, learning never stops, this is an amazing journey."
Erika Núñez: Cyber Incident Readiness Specialist at Cyber.
Erika Núñez
Cyber Incident Readiness Specialist
Spain
"In Cyber Readiness we work on the creation of procedures and processes so that the entities of the group are as resilient as possible at the time of a cyberattack. That is why one of our main tasks is the development of the Cyber Exercises program. What I would highlight most about my day-to-day work is the dynamism and continuous learning as well as the collaboration and teamwork with other areas of the Group."
Laura Aunión: Analyst at Incident & Management
Ricardo Carvalho 
IT strategy and Innovation Manager
Portugal
" What I find most interesting in my work is the amount and diversity of technologies that we use. We have literally hundreds of applications that are very diverse and so every project is different. "
Laura Aunión: Analyst at Incident & Management
Cláudia Ramiro 
Cloud Solutions Architect
Portugal
" Thanks to my work and the team I am, I've been able to enter in contact with many new technologies that are now entering the market and there is also a lot of flexibility to pursue roles outside our own comfort zone. "
Alfonso Suarez Valdés: Product Lead Campus Digital
Alfonso Suárez Valdés
Product Lead Campus Digital
Spain
"With the Campus Digital application we are helping universities around the world in their digital transformation process, creating a new direct communication channel with their students. One of the things I would highlight the most in my day to day is the continuous technical improvement and the international projection. Making applications in Santander is a huge challenge because we have to comply with very high standards of quality, UX, security...as the trust of our customers is the most important thing we have."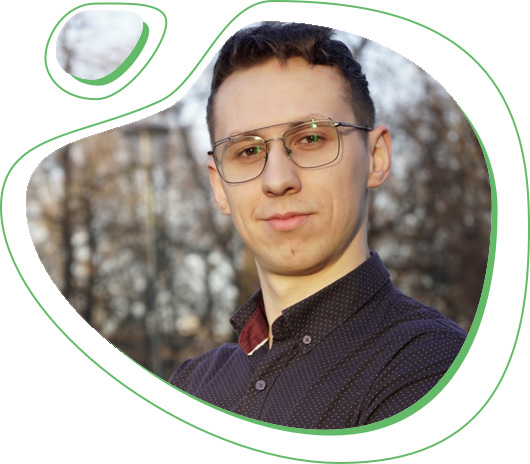 SZYMON PILARSKI
Dev Engineer
Poland
"I started working at Santander Bank Polska in mid-2021 and I would never have thought that my opinion would be treated on an equal footing with that of a specialist with ten years of experience. And that's how it is here! The prevailing belief here is that every opinion matters and can be valuable. Thanks to this, from the very beginning I was able to implement my own ideas and solutions in the team, and my work was and is appreciated."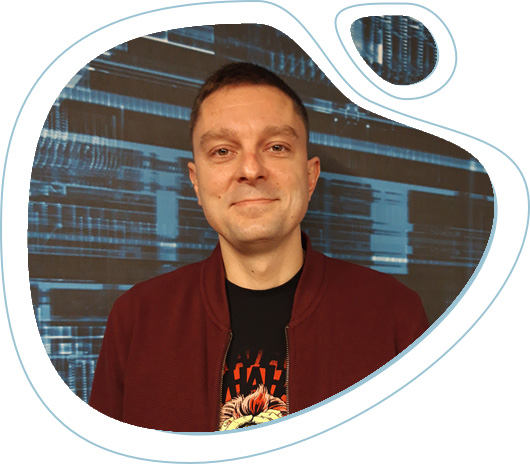 Michał Mazur 
Cybersecurity Expert
Poland
"I am part of the Cyber Secure UX Team (CISO area). My main goal is to raise awareness about cyber threats among employees and customers. Therefore, when I conduct trainings, write articles and implement other cyber education things, I am in my element."
Laura Aunión: Analyst at Incident & Management
Laura Aunión 
Analyst at Incident & Event Management
Spain
"I started working at the group thanks to a program to attract young talent in the technology sector. One of the things I value most about working at Santander is the flexibility, that I learn a lot and also that it is a very dynamic and interesting environment. What impressed me the most when I joined is the great investment in technology and innovation. If you want to work in a dynamic and constantly evolving environment, this is the place for you. "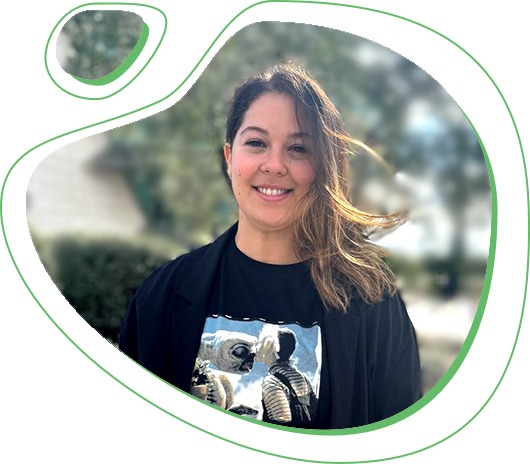 Andrea Villegas García
Jr. Analyst – Data Model  Governance
Spain
"What has surprised me most about working at Santander is that despite being a huge company, I have never felt like just another number or just another employee. From the first day I have felt that my work is valued and I have felt valued as a professional and as a person. I love being part of a team that always listens to my proposals and opinions, regardless of the position or rank, and where you also have real possibilities to grow in your professional career."
John
Yassmine
Magdalena
Javier
Erika
Ricardo
Claudia
Alfonso
Szymon
Michal
Laura
Andrea